Holiday Gift Guide 2018
Last year I had the opportunity to create a gift guide with one of my favorite boutiques, Tulips. It is a wonderful place to get the best gifts for your friends and family! This is year I put together another fun gift guide with Tulips and I'm so excited to share all of the awesome stuff you can get at this store. They have gifts perfect for the people on your list and maybe something for yourself as well!
For Her: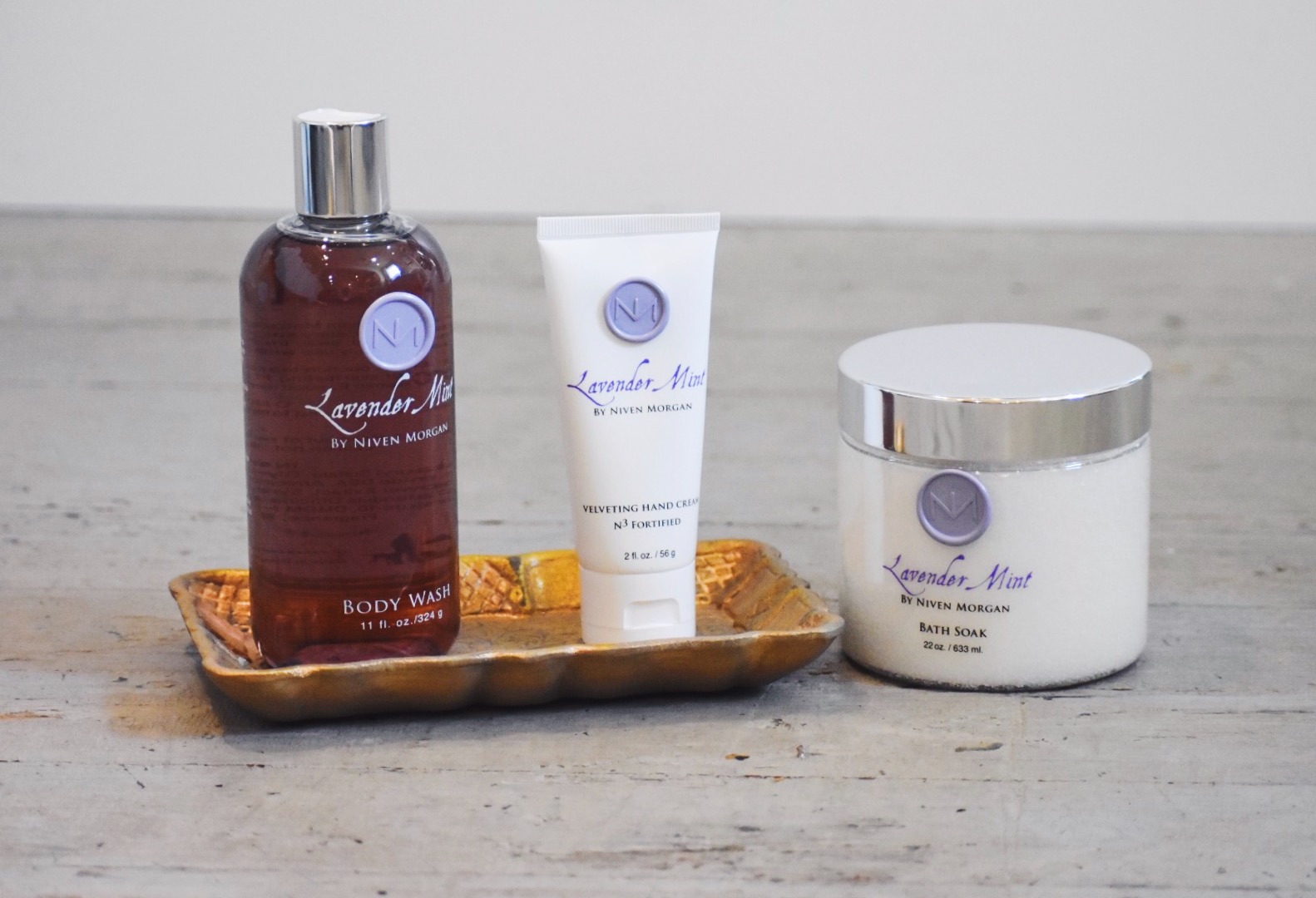 Spa Day! Treat your bestie, mom, or whoever to some great products to create the perfect at-home spa day!
I really love the idea of giving nice spa products as gifts. Life can get stressful for everyone at some point, so giving the gift of an "at-home" spa day is perfect. I also like it because they can use the products several times, so it's not like giving a one time certificate to a spa. I would also recommend picking out a few products like the lotion and body wash above; then adding a tray so they can display them out in their bathroom in a cute and fun way! Tulips has a ton of different products from lotions, to bath salts, to full mini sets. They also carry one of my favorite brands (and go to gifts): Harper +Ari. If you don't know this brand, they are mostly known for their moisturizing sugar cubes along with a few other spa products. I've given the sugar cubes a few times as gifts and it's always been a success. They come in all kind of flavors and you can even buy a set with each flavor so you can try them all! Holiday shopping is stressful so I highly suggest picking up a sugar cubes set or a nice hand lotion for yourself as well!
If you're like me your dad is hard to shop for! However, Tulips has an awesome guy's section, so you can most definitely find a gift for your dad or the man in your life!
Tulips seriously has gifts for everyone! They have a ton of great finds and the best part is a lot of them are unique. Stuff you can't necessarily find at Target. (BTW I love Target, it's my happy place, but for gifts I like to go as personal and unique as possible!) Tulips has an entire wall dedicated to all things men! Of course if the guy in your life is needing a spa day as well then refer back to text above. Maybe you're like me and your dad wants a smoker for Christmas or the guy in your life is just really wanting the next big tech thing, however, you want to add a little something to go along with it, then go to Tulips. They have the perfect little stuff to pair with the big stuff your people are wanting. They also have just fun items like an embroidered pair of socks and flask keychain set. It could either be a great stocking stuffer or a cool gift on its own.
Stocking Stuffer Ideas:
My family, I think, loves shopping more for stocking stuffers than actual gifts. Let's be real some of my best earrings I own have come from my stocking. Fun and unique food, notebooks, magazines, keychains, jewelry, tickets to an event, perfume/mini spa products, kitchen stuff, mini books…I mean the list goes on and on! Since I was 10 or 11 I have helped put together the stockings for the people in my family. (that was also around the time when I had the realization like every kid does, that elves are much bigger/taller and tend to resemble our parents.) Every year our stocking stuffer game has been getting more and more intense. We start shopping for the stuff much earlier than actual gifts. Why? Because throughout the year we go to festivals, art shows, vintage/antique markets, and shop local where we find some really neat things, small enough to fit in a stocking. We almost try to surprise each other more with what's in our stockings than what give each other as gifts! I think it's a fun to find small unique finds under a certain amount. (For me I like to stay under $12 for each item) It becomes a fun shopping challenge in my family. Below are some of my picks for fun and unique stocking stuffers.
There are so many great things at Tulips that I couldn't resist snapping a pic and adding it to the guide. If your person loves Christmas decor, wine, or unique books the gifts below would be perfect for them!! Plus there are a ton of things not pictured, otherwise this post would never end. Seriously I could buy for everyone on my list at Tulips.
I hope you found this guide to be helpful or if anything you're now inspired to shop for the loved ones on your list! I love to shop for others, but having a guide is helpful because the amount of products out there can be overwhelming. I would definitely check out Tulips for your gift giving needs. They also have a sister store called Tiny Tulips if you're needing baby/kid clothes or toys. It's right next door to their main store on Campus Corner. I hope everyone has a happy holiday!!